I'm busy working on my blog posts. Watch this space!
Please reload
Too many of our loved friends and family are going through the effects of chemo.
It's hard to stand by and watch when all we want to do is take away their struggle.
What can we give them to ease their pain and help them regain their strength?
I have searched blogs, posts and had many discussions to put together this list for you; I hope it helps.
I have given you links to the products through InnerOrigin for a few reasons; 1) they have already been tested to make sure they don't contain nasties,
2) you can get them sent directly to your friend, instead of buying and posting yourself,
3) they are great products.
Can the first gift be to you though? Please check yourself. Catching cancer quick is better than letting it fester inside of you.

Nausea plays a huge part in a chemo patients life, so remember, no artificial fragrances. 
Here are some gift ideas:
Warm socks, scarves, or throw blankets–chemo can stuff around with their inner temperatures. 

Body cream and lip balm,  because chemo and radiation can dry everything out.  The SHEER SHEA Body Butter is 100% certified organic shea butter extracted straight from the source of The Nile. Packed with therapeutic nutrients which not only moisturise but also assist in the treatment of a range of skin conditions.

Organic coconut oil, when used as 'oil pulling', can help relieve a dry mouth and the metallic taste in the mouth. This one is good: Absolute Organic Extra Virgin Coconut Oil. The Divine Company Fresh Breath Mouth Spray is a certified organic mouth spray with a soothing anti-bacterial formulation.

Silk or soft fleecy pillowcase(s)–scalps can become very tender when they have no hair.

Paw-paw cream, Australian-made, this multipurpose ointment is not only free of petrochemicals and parabens but is also free of artificial colours and fragrances. This all-natural multipurpose balm deeply nourishes, soothes and conditions dry skin and moisturises in the most natural way.

Soft, silk lined and good looking hats, caps, scarves–for cold and sensitive heads.

Teas to combat nausea - such as peppermint, ginger or perhaps lemon flavours. Absolute Organic tea is 100% natural and is made of premium tea leaves. 

Anti-Nausea Acupressure Wrist Bands are a great natural remedy. They can help with nausea associated with chemotherapy.

Your loved one will be spending last of time in the hospital, and they have chemically laden hand sanitisers in there. Here is a more natural one:  The Certified Organic Sanitising Hand Gel, was formulated to be both antibacterial & moisturising. The blend of Certified Organic & natural ingredients will nourish the skin as it sanitises, refreshes & restores hands. 

A nice notepad or journal and pens, (not smelly ones), so they can write thoughts or notes.

Massage gift certificate with a therapist specialising in the type of cancer your loved one has. 

This gift basket of skincare, or the Vitaman products, this can be delivered straight to your loved ones home, or in hospital. 

An eGift Voucher for them to spend on a treat for themselves. 
How about popping a gift basket together?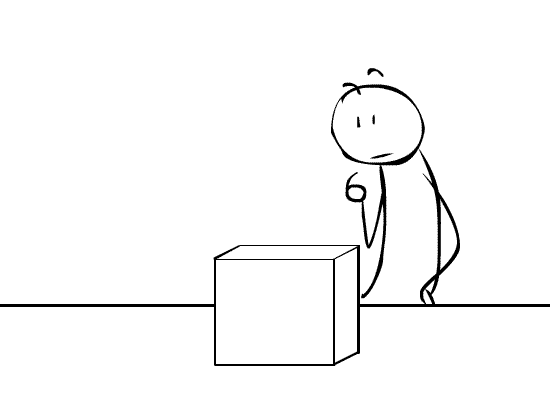 Magazines such as 'Breathe' give great mindfulness ideas. 

Books or eReaders. Maybe you'd like to do a weekly library run for them? Keep the books light, as it can be tiring holding heavy books. 

My eBook 'Breast Cancer Recovery' has easy yoga poses with simple explanations and illustrations. It also has downloadable guided meditations and mindful breathing techniques. These are perfect to do during infusions. 

iTunes/Amazon gift cards–for audiobooks on MP3, ebooks, and music–sometimes you just want to listen because even reading takes too much oomph.

Set up meditation Apps on their phone, such as Insight Timer. (I'm honoured to be one of the meditation teachers on this App.)

DVDs/Netflix subscription–for quiet days on the couch.  If they have young children (or the child is the patient), then obviously kids' DVDs are a great idea, too.
What else can you do?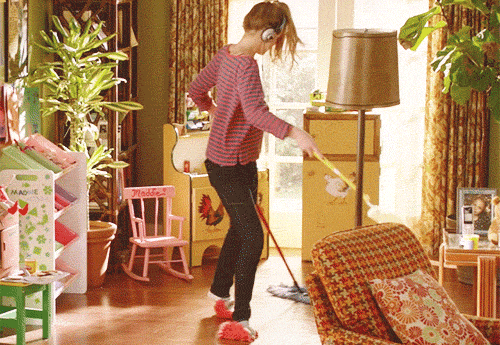 Remember that recovery can take a long time, and your loved one's energy levels are going to go up and down. Sometimes they will feel great, but other times, the last thing they want to do is think of food or prepare meals. This link shows you 7 'scheduling meals' sites. I liked the one that not only helps everyone coordinate meals but allows you to schedule services like housework, running errands or childcare. They give maps, drop-offs, talk about food preferences and can email you beforehand to remind the next person it's their shift next. https://www.mealplanningmagic.com/how-to-organize-meals-for-friends/

Local business gift cards–most towns have an App or a book where people can get discounts on local businesses. I have Local Advantage, and it's great. This can help your loved one get out and about or treat themselves. 

If you check your local Facebook Buy and Sell page, you will probably see a home cleaner being advertised. Find one that your loved one will be comfortable with, and get them a year's worth of cleaning. Or get a bunch of friends together and coordinate a roster. 

Driving to and from appointments can get boring and costly. There are a few options here, maybe give them an uplifting playlist to listen to on the way or a petrol gift card, and maybe remember to check if their car needs a service and get this done for them, it will be the last thing they want to do themselves.
I hope these helped stimulate ideas for you?
If you have anymore, feel free to pop them in the comments.
I wish you health and happiness,
Victoria x